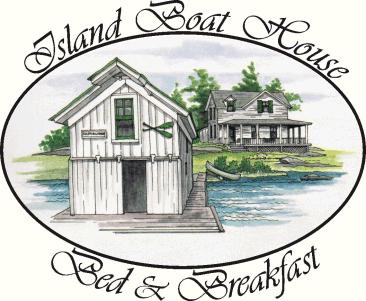 The Island Boat House is open Memorial Day through Columbus Day
Our rates depend upon occupancy starting at $200 per day.
Weekly rental starting at $1200.
800-686-6056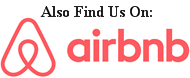 Step back in time to the gracious era of porches, croquet and lemonade.
The Island Boathouse is the perfect boating vacation.
A five minute boat ride from the mainland
Bring your own boat or rent one nearby
Public mainland boat launch
Pet friendly
Boat transportation available for a fee
Deep water dock at the island
Wi-Fi internet access
Enjoy our canoe & Sunfish
Great kayaking waters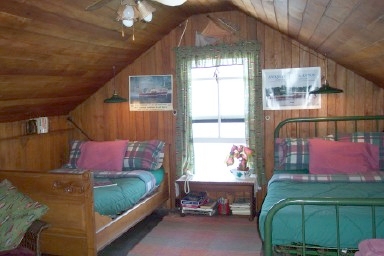 Upstairs:
One large sleeping -- sitting room in photo with one queen and one double bed
An additional small double bedroom
Also a private deck as in photo below
Sleeps up to six people
Continental breakfast available
Private environmental toilet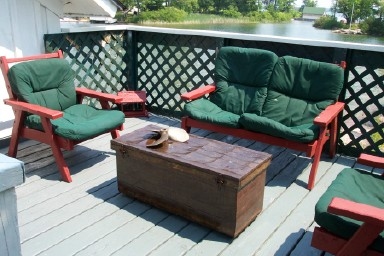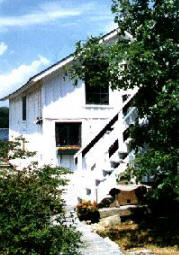 Downstairs also is a large sitting & eating deck with a grill, large walk-in shower, refridgerator and boathouse space for your belongings...
Occident Island is the oldest privately owned Island and the first cottage featured in the book "The Summer Cottage: Retreats of the 1000 Islands". Many cottages and castles are featured.
Places to Visit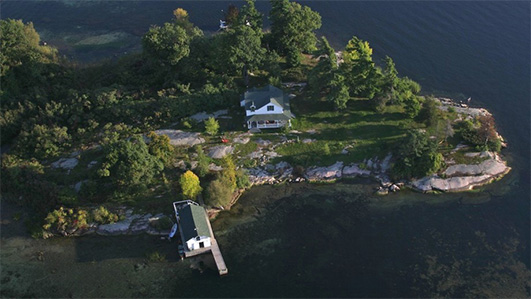 Photo by Ian Coristine
The owners are in residence all summer in the main house.
Island Boat House Bed & Breakfast
Occident Island
Fisher's Landing, NY 13641
Between Alexandria Bay and Clayton, New York
Phone:
315-686-2272
1-800-686-6056
L

G

B

T

Friendly
Please email us today to reserve, ask questions, or learn more: pgardner001@twcny.rr.com
If your preference is to stay on the mainland may I suggest our other property:




The Mulberry Cottage Bed & Breakfast,




located in the nearby village of

Clayton, NY
Cancellation Policy:
Except in cases where accommodations are rebooked by another guest,
there are no refunds on cancellations or early departures.
Updated: April 2016
Website assistance by North Shore Solutions